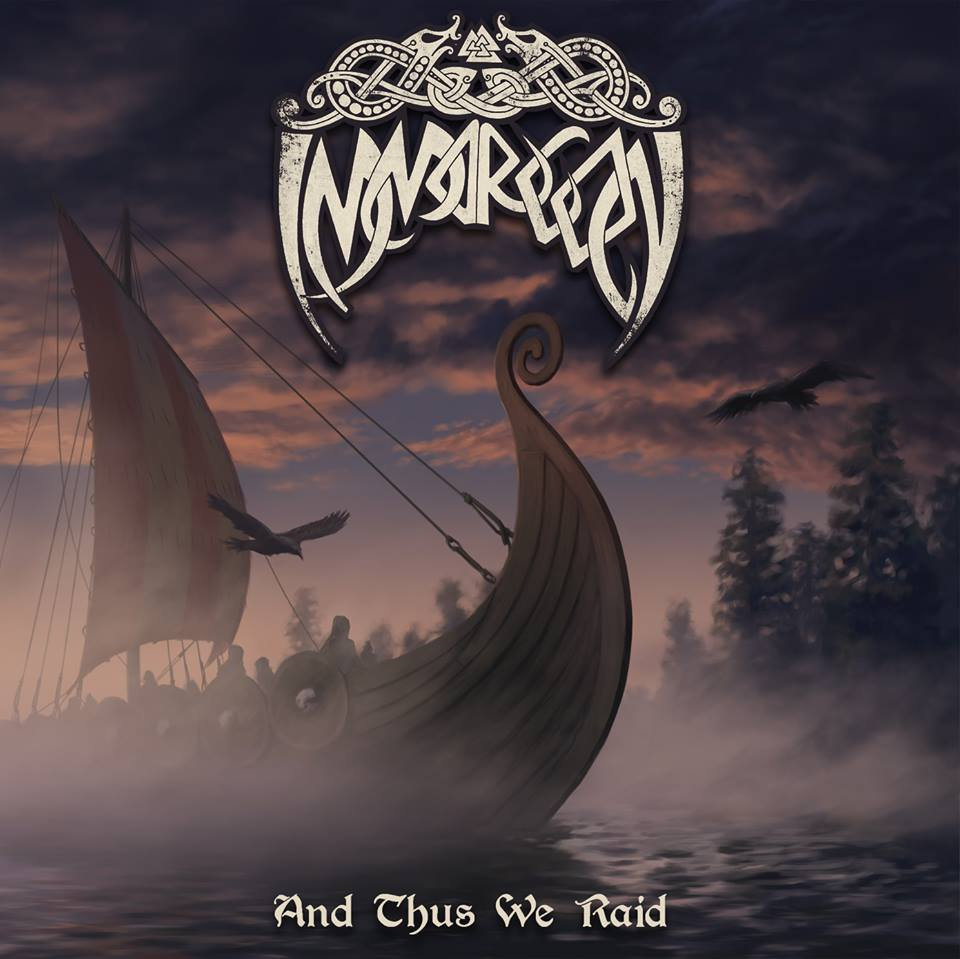 Immorgon
Melodic Death/Viking Metal from Barcelona
Axel Jordana (Guitars, Vocals -backing)
Charlie Trinkhorn (Vocals -lead, Guitars)
Joan de Ros (Bass)
Steavy Gamester (Drums)
Desde tierras catalanas nos llega un excelente videoclip con Eternal Viking, un tema muy épico que ya conocíamos del primer álbum de Immorgon. Bien es cierto que hubiéramos preferido un disco nuevo, pero sabemos las dificultades a las que tienen que enfrentarse los nuevos grupos; imagino que habrán tenido que elegir y ha pesado más la idea del vídeo, que, por otra parte, les va a abrir puertas allá por donde se vea.

Y siendo este blog lo que es, no podemos dejar de mencionar la participación de miembros de varios grupos recreacionistas. Más abajo tenéis la letra, para que hagáis los coros, el vídeo y los audios del disco completo. Todos los que podáis, acudir a los conciertos y comprarles directamente los discos; es el modo en que estos grupos sobreviven.
ETERNAL VIKING
Death is a knight
she is my companion
moon shines bright
my powerful sword I rise
This night we'll arrived
battle is our home
silently we`ll fall
let`s begin the fight
CHORUS
One more battle
to the skyes you`ll reach
Eternal Warrior you shall be
Gods will reward you
POESY
Lo there who I see my father
Lo there who I see my mother, and my sisters, and m
y brothers
Lo there who I see the line of my people, back to t
he beginnings
I hear their call
Asking me to take my place among them
In the Halls of Valhalla
Home of once brave
For all eternity
OUTRO
Light the flame inside you
raise the storms in your heart
wield your sword with the strength of a dragon
courage brother, kill without mercy
CHORUS
Night of brutal killing
dark blloody, barren land
we return to the Drakkars, to our home
may The All Father judge us all
Valhalla awaits me
I only have to fight
Eternal Warrior I`ll become
in the next battle, the Mighty Sky I might reach
END
Odin, give me strength!
Thor, give me power!
Týr, protect me in battle,
at the edge of the world
for you I shall fight!